ART TODAY 2007
Painting As An Attitude Towards An Era

Sezon Museum of Modern Art (Karuizawa, October 2007)

Painting has been a way for me to transform aspects of my life that cannot be put into words, such as childhood memories and experiences, personal conflicts, and shifting phases of life, using color and brushstroke. I was given the opportunity to put on this large-scale exhibition when the then-director of Karuizawa's Sezon Museum of Modern Art, Hideo Namba, took notice of my work. I wanted to express the sense of "now" that is felt through the experience of living, with all its irrationality, contradictions and frictions, and hoped that these attitudes themselves develop into paintings. I selected pieces that were produced between 2005 and 2007 and serve as clues to who I am.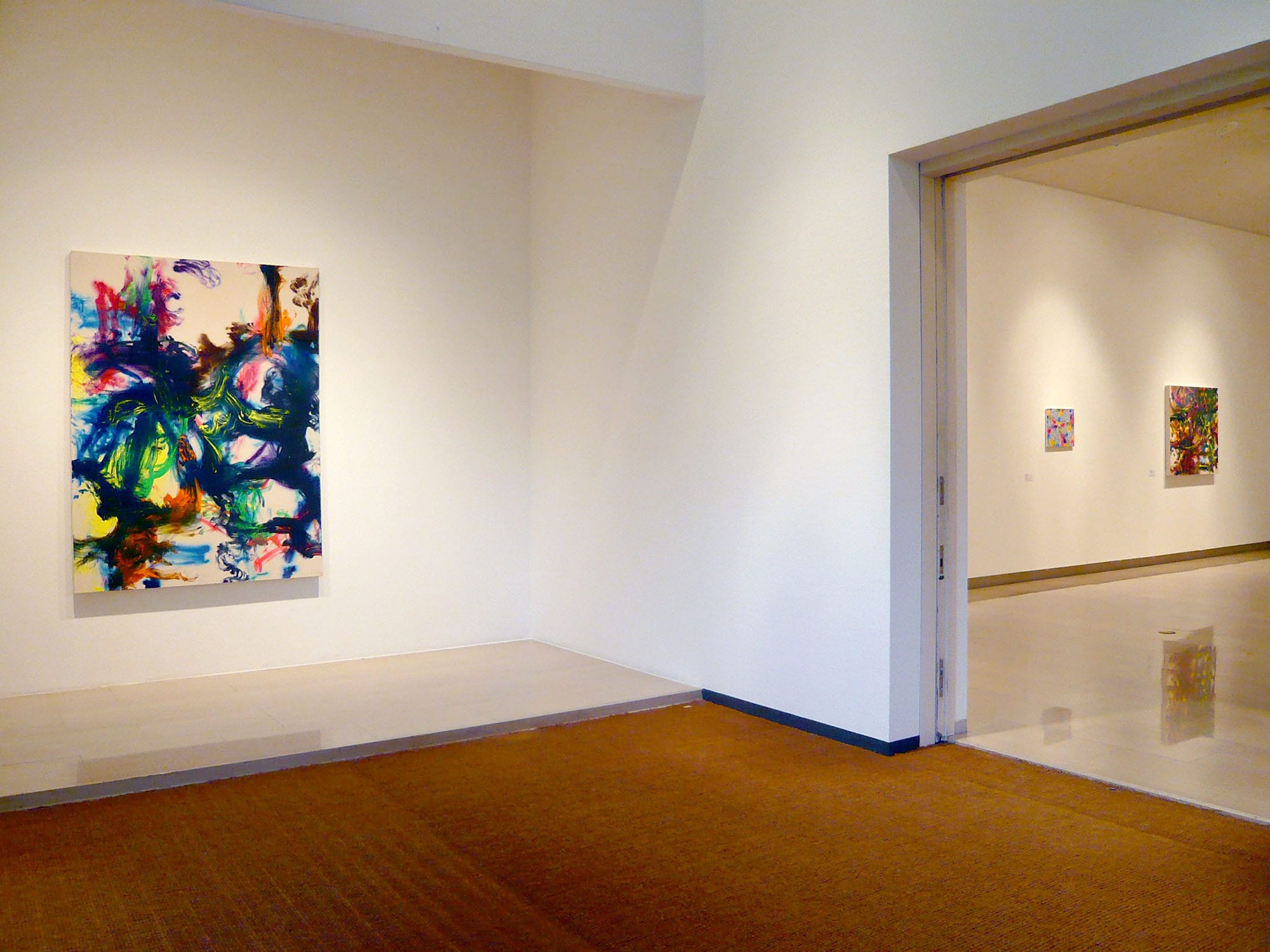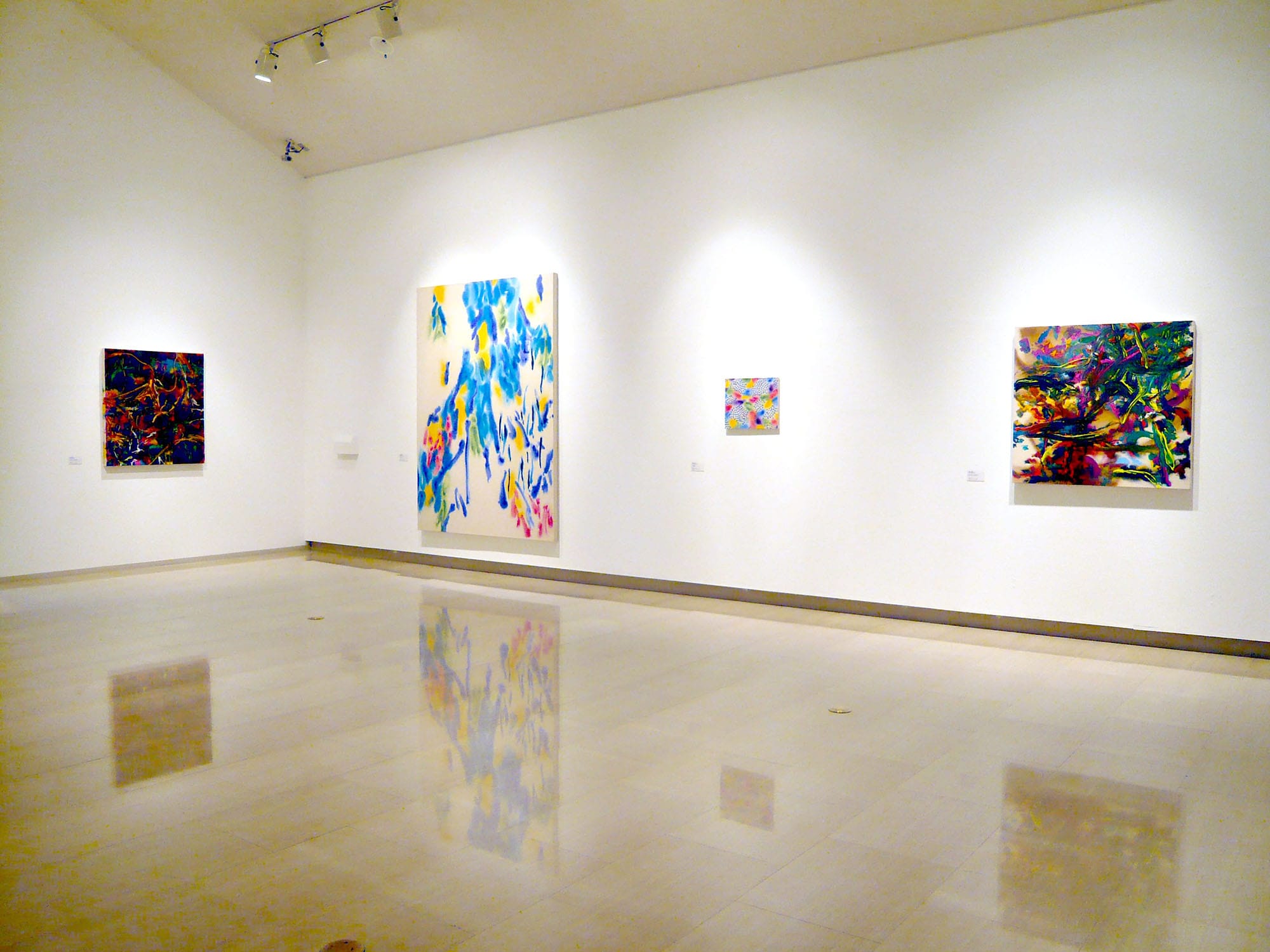 courtesy: Sezon Museum of Modern Art



淫らな闇のにおい(MIDARANA YAMINO NIOI)
2007 Acrylic and Carborundum on cotton
1900×1400mm
Private Collection
鳥馬 (CHOUMA)
2007 Acrylic and Carborundum on cotton
727×606mm
Private Collection
罠 (WANA)
2007 Acrylic and Carborundum on cotton
727×606mm
Private Collection

全ての嘘の始まり
(SUBETE NO USO NO HAJIMARI)
2007 Acrylic and Carborundum on cotton
652×652mm
Private Collection



Little girl in the dark
2006 Acrylic and Carborundum on cotton
1900×1400mm
繁栄の不吉な触手
(HANEI NO FUKITUNA SYOKUSYU)
2007 Acrylic and Carborundum on cotton
1060×1000mm
Private Collection
crossing
2005 Acrylic and Carborundum on cotton
2300×1700mm
万華鏡 (MANGEKYO)
2005 Acrylic and Carborundum on cotton
379×455mm
Private Collection
mental pollution
2007 Acrylic and Carborundum on cotton
1000×1060mm
Private Collection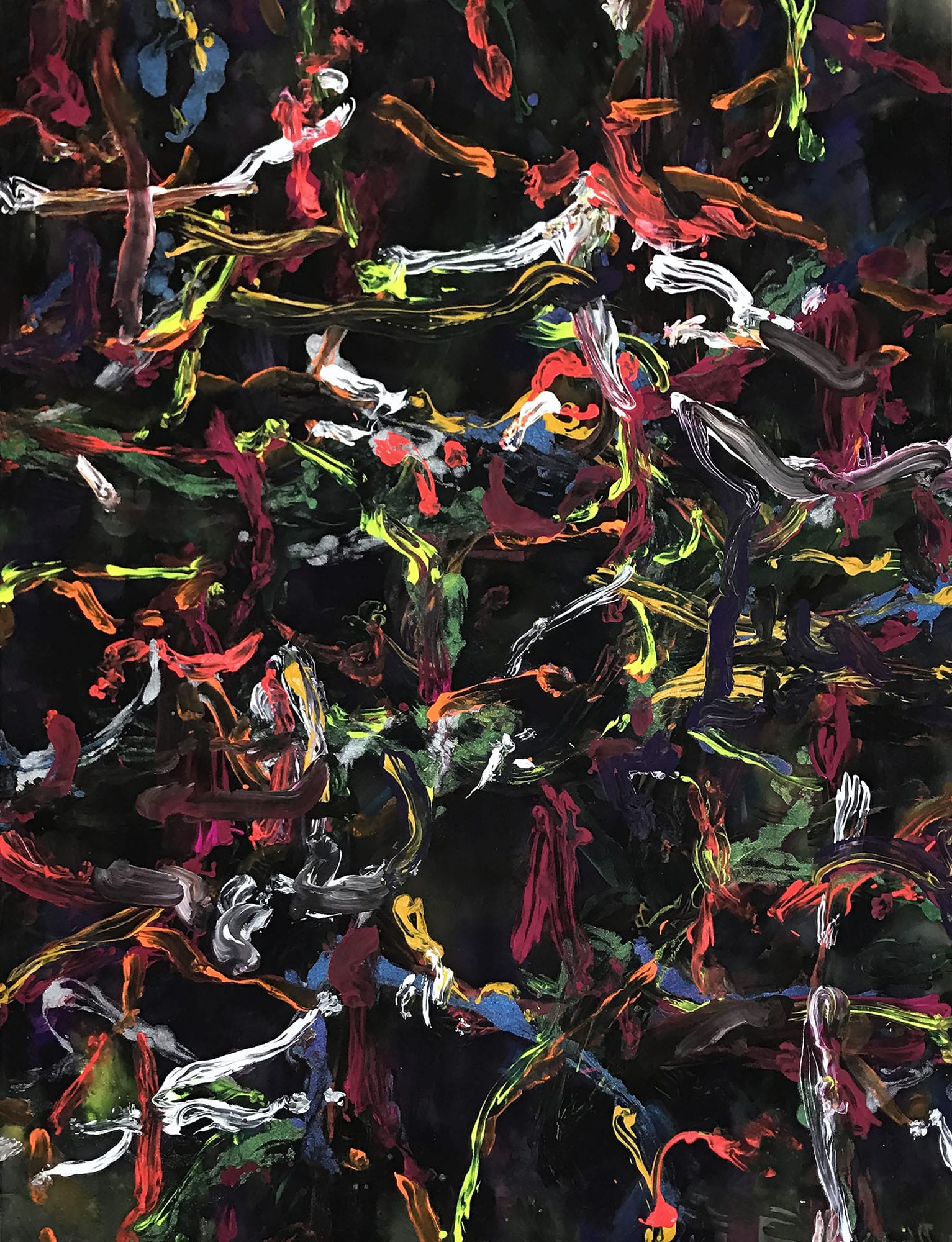 崩壊する阿弥陀 (HOUKAI SURU AMIDA)
2007 Acrylic and Carborundum on cotton
3000×2300mm
Private Collection
闇の中に輝く光 (YAMINO NAKANI KAGAYAKU HIKARI)
2005 Acrylic and Carborundum on cotton
2400×1400mm

mortal illness

2006 Acrylic and Carborundum on cotton
1900×1400mm
王の墓 (OU NO HAKA)
2007 Acrylic and Carborundum on cotton
318×409mm
Private Collection